---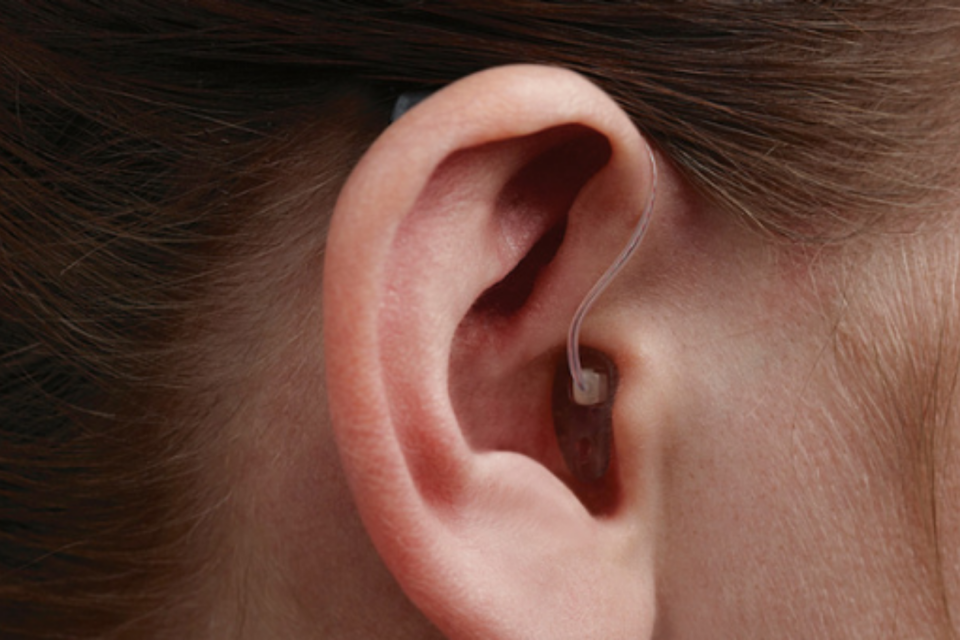 Hearing loss is often treated with hearing aids, and although they aren't a cure, hearing aids offer a potentially life-changing improvement to the way you hear. Finding best rated hearing aids is pretty tough.
Here are lists of incredible hearing aids,
1. Phonak Audeo Paradise
Paradise offers the following features,
More Bluetooth connections – Paradise can pair with up to 8 Bluetooth devices and have 2 active Bluetooth connections.
Tap controls – You can double-tap these hearing aids to accept/end phone calls, pause/result streaming, and access voice assistants like Siri and Google Assistant.
Motion sensing – A new ultra-low power accelerometer detects when you move and adjusts the hearing aid microphones and noise cancellation settings.
Clearer speech in quiet settings – A new "Speech Enhancer" feature amplifies the peaks of soft speech to provide clearer speech when you're in a quiet environment.
Improved noise cancellation –Introduced "Dynamic Noise Cancellation", which is an automated spatial noise cancellation system
PRISM sound processing chip – The new chip offers double the memory and enables better Bluetooth connectivity.
2. Widex MOMENT
MOMENT promises to deliver "the most pure, natural sound ever" by introducing "ultrafast" Zero Delay and Pure Sound technologies.
Widex hearing aids also introduced the "smallest rechargeable lithium-ion receiver-in-canal hearing aid on the market" with the MOMENT mRIC. Aside from achieving a tiny hearing aid size, the lithium-ion solution also helps to provide improved moisture protection.
SoundSense Learn machine learning technology in hearing aids and the technology forms the foundation for the personalized sound enhancement used in the Widex MOMENT App and With the Widex Remote Care App you can have a live video call with your audiologist and receive real-time hearing aid adjustments.
3. Oticon More
Oticon More is the latest flagship hearing aid family from Oticon.
Oticon claims the new DNN-powered approach will make it easier for you to "enjoy, follow and engage in conversations.
In terms of connectivity, More is a stellar performer. The new product family is compatible with the full suite of Oticon wireless devices and works well with most modern smartphones
The Oticon On app serves as the central hub for controlling modern Oticon hearing aids. The app lets you control volume, switch between sound programs, check your battery level, and adjust the EQ for streaming audio.
4. ReSound One
One represents a radically new generation of hearing aids for ReSound, with the introduction of "Microphone & Receiver-In-Ear (M&RIE)", a pioneering technology that places a microphone in the ear to improve sound quality, localization, and wind noise.
Key Features
Made-For-iPhone (MFi)
Android streaming via ASHA
Hands-free calling via the Phone Clip+
Smartphone app control
Remote programming support
Beamforming directionality
IP68 Rating
C6 Chip Platform
5. Signia Styletto X
Styletto X is a sleek behind-the-ear receiver-in-canal (RIC) hearing aid that Signia promotes as hearwear. The hearing aids have a unique long and thin appearance that is made possible by a custom-engineered lithium-ion battery. Typical "button cell" disposable batteries would not allow such dimensions, so the design truly is innovative. Styletto X hearing aid comes with Qi wireless charging technology.
Styletto X run on the new Experience platform, which adds Your Sound Technology for motion sensing and a variety of other new software features
---