---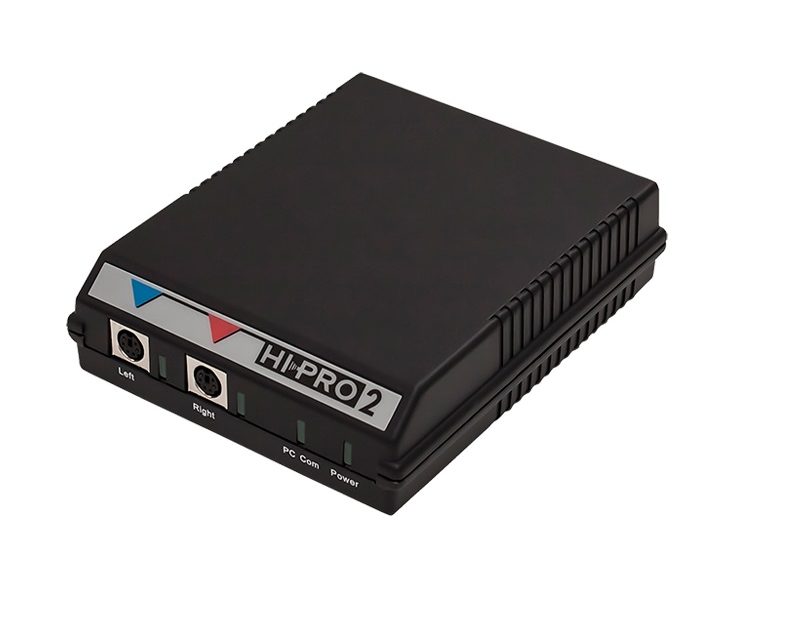 HiPro 2 Hearing Aid Programmer Interface
Product Description:
HI-PRO – USB Hearing aid programming interface. HI-PRO 2 is a universal hardware interface for programming all types of hearing instruments.
The HI-PRO 2 is the successor in the HI-PRO series. Over time the HI-PRO classic and the HI-PRO USB have served the industry for millions of fittings all over the world. HI-PRO has become synonymous with reliability and compatibility.
Faster programming
HI-PRO 2 introduces a high-speed mode, allowing fitting modules to communicate with the hearing instruments up to 5 times faster compared to the HI-PRO USB. The increased programming speed ensures you have the ideal combination of fast programming and the reliability of the HI-PRO name.
Continuity
The HI-PRO 2 means continuity – you do not have to worry about changing the way you work – you even use the same programming cables. Just work as you do best and enjoy the improved speed of operation.
*) Max speed increase compared to HI-PRO USB. Depending on the fitting software.
HI-PRO 2
High-speed mode
Time-saving
Backward compatible with previous versions of HI-PRO
---